COMING THIS JUNE:
Evolve Company (as puppetry designers)
have joined the amazing team
from Theatre East
who are creating
THE DEVIL AND THE DEEP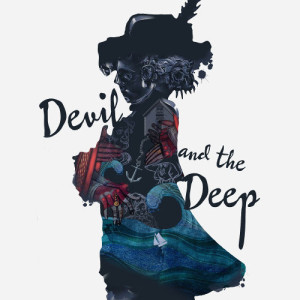 A fresh, bold musical reimagining
of Robert Louis Stevenson's
TREASURE ISLAND,
premiering June 2015
at Theatre 3 on 43rd St. and 8th Ave.

For more info CLICK BELOW:
Theatre East - The Devil and the Deep
---
Evolve Co-Artistic Director Tanya Khordoc performs fuzzy co-host Phoenix in the new children's show ROSIE'S PLACE!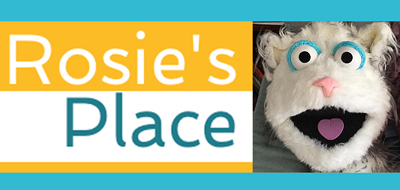 For more info on ROSIE'S PLACE, go here:
www.rosiesplaceshow.com
---
In March and April, we performed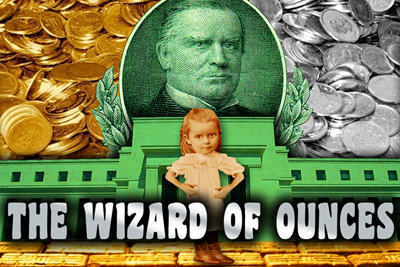 (directed and designed by us
from a script by Edward Einhorn)
as part of UTC61's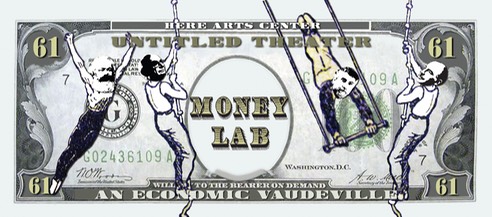 More info here:
UTC61 Website
---
We performed as part of...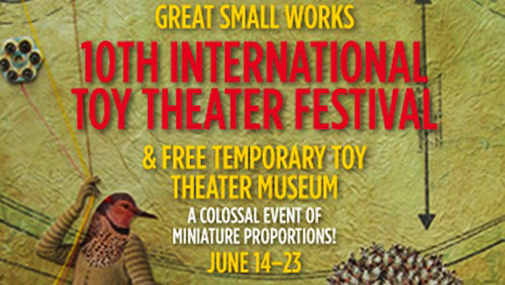 at
St. Ann's Warehouse
DUMBO, Brooklyn, NYC
…where we presented
the latest version of...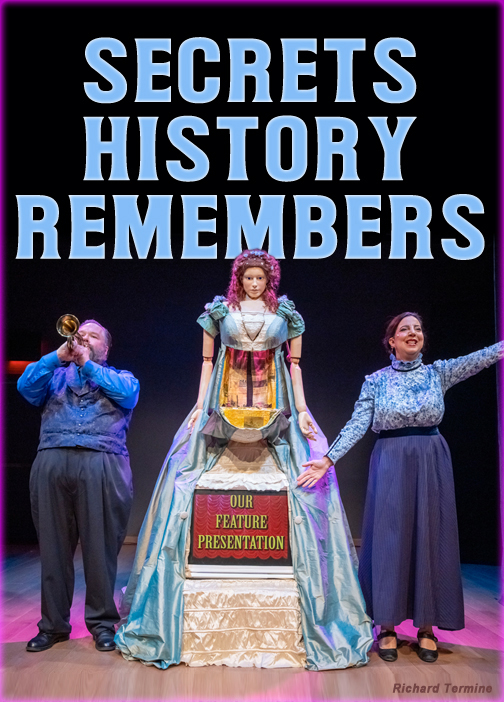 Performed in and around the body of a 7-foot-tall doll, Tanya Khordoc & Barry Weil's multimedia collage is an hilarious and moving journey through the conflicted soul of 20th Century America. Previously seen at the Puppeteers of America National Festival in Atlanta, and at The Brick in Williamsburg, SECRETS HISTORY REMEMBERS is a toy theater experience not to be missed!

For more info on SECRETS itself,
click the image above!
---
We presented a
newly revised version of our show...


...at NYC's Dixon Place!

Written, Directed and Designed by
Tanya Khordoc & Barry Weil

Original Music and Songs by Adam Bernstein
Songs Performed by Jenna Pasqua
Costumes Designed by Sarah Riffle




Featuring:
Linda Crombie, Tanya Khordoc, Marina Tsaplina,
Fergus J. Walsh & Barry Weil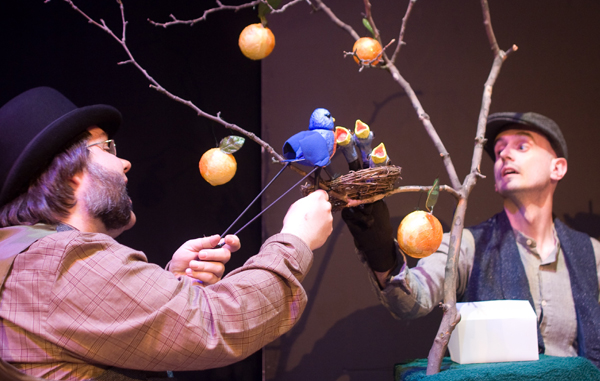 Photos by Sarah Riffle

Produced with the assistance of
Untitled Theater Company #61

Recipient of a 2011 Project Grant from



Click here to visit the Jim Henson Foundation Website
---